Revolution Slider Error: Slider with alias home1-slider not found.
Maybe you mean: 'home3-slider'

Free Shipping
Free shipping on all US order

Support 24/7
Contact us 24 hours a day

100% Money Back
You have 30 days to Return

90 Days Return
If goods have problems

Payment Secure
We ensure secure payment
New Arrivals
Utilizing InnerFeed™ technology, the new airGrid™M HP Series from Ubiquiti Networks™ represents the latest evolution of outdoor wireless broadband devices. The revolutionary InnerFeed technology integrates the entire radio system into the feedhorn of the antenna. airGridM combines Ubiquiti's InnerFeed and airMAX™ (TDMA protocol) technologies to create a simple, yet extremely powerful and robust wireless CPE (Customer Premises Equipment).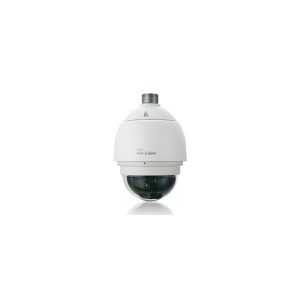 AirLive SD-2020 is 2-Megapixel Speed Dome IP Camera which integrates 20x optical AF lens, Sony progressive scan CMOS sensor, high-speed and precise pan/ tilt mechanism. With IP66 and wide temperature range support, SD-2020 has excellent capability for harsh outdoor environment. Surveillant can monitor great larger area by only one AirLive
SD-2020. With 20x optical zoom, user can check any object in long distance with clear video quality. High speed pan/ tilt mechanism can help surveillant to track any unexpected stranger rapidly without a miss. Moreover, Auto Pan / Preset / Sequence / Cruise functions can secure major areas with easy settings.
The Airlive X.USB is a portable 300Mbps dual band 11a/b/g/n USB adapter with 2pcs of 3dBi Antenna that can connect with any WiFi network at the maximum speed. It even comes with detachable antenna design to change antennas according to the distance requirement. It is the perfect choice for low cost 5GHz WISP clients. The X.USB is capable of connecting to 5GHz and 2.4GHz WiFi networks at 300mbps. You can set it to 11a/b/g/n, 11a/n, 11b/g/n, 11b/g, 2.4GHz only, or 5GHz only mode. The Atheros chipset means perfect compatibility with outdoor AP devices. If you need an USB dongle that can connect with everyone, the X.USB is your choice.