Revolution Slider Error: Slider with alias home1-slider not found.
Maybe you mean: 'home3-slider'

Free Shipping
Free shipping on all US order

Support 24/7
Contact us 24 hours a day

100% Money Back
You have 30 days to Return

90 Days Return
If goods have problems

Payment Secure
We ensure secure payment
New Arrivals
Utilizing InnerFeed™ technology, the new airGrid™M HP Series from Ubiquiti Networks™ represents the latest evolution of outdoor wireless broadband devices. The revolutionary InnerFeed technology integrates the entire radio system into the feedhorn of the antenna. airGridM combines Ubiquiti's InnerFeed and airMAX™ (TDMA protocol) technologies to create a simple, yet extremely powerful and robust wireless CPE (Customer Premises Equipment).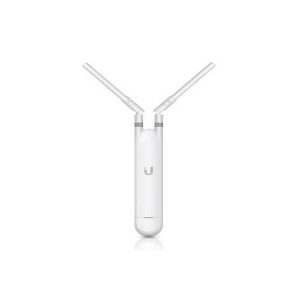 The UAP-AC-M provides simultaneous, dual-band, 2×2 MIMO technology and is available in single- and five‑packs1 . Compact Form Factor The UAP-AC-M discreetly integrates into any environment. Weather-Resistant Enclosure The UAP-AC-M can be used indoors or outdoors. Versatile Mounting The UAP-AC-M can be mounted on a wall, pole, or fast-mount of an optional Ubiquiti® high-gain antenna2 . (All accessories are included.) Multiple Power Options The UAP-AC-M is compatible with 802.3af PoE Alternative A and 24V passive PoE. You can power it with the included Gigabit PoE adapter1 or an 802.3af Alternative A compatible switch, such as the UniFi PoE Switch or EdgePoint™ EP-R6. Antenna Options Use the included omni antennas, or use the included fast-mount adapter to install the AP on an optional connectorized antenna2 for expanded range coverage and customized pattern shaping.
The Airlive X.USB is a portable 300Mbps dual band 11a/b/g/n USB adapter with 2pcs of 3dBi Antenna that can connect with any WiFi network at the maximum speed. It even comes with detachable antenna design to change antennas according to the distance requirement. It is the perfect choice for low cost 5GHz WISP clients. The X.USB is capable of connecting to 5GHz and 2.4GHz WiFi networks at 300mbps. You can set it to 11a/b/g/n, 11a/n, 11b/g/n, 11b/g, 2.4GHz only, or 5GHz only mode. The Atheros chipset means perfect compatibility with outdoor AP devices. If you need an USB dongle that can connect with everyone, the X.USB is your choice.